01 February 2014
Happy February! Thank you for coming and checking out my Currently from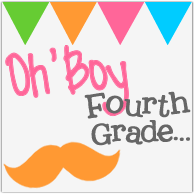 LOVING - Yes...I do live in Atlanta. Yes we did get only about an inch or two of snow. Yes that two inches wrecked havoc on our poor Southern city. I was a lucky one who did not get trapped by snow and ice on the highway...just trapped at home for two days. But as the true Southern girl I am, who is a nervous nelly driving in that kind of weather, I really do not enjoy driving a mile in the snow! I'm so glad it is melting--especially from my little driveway.
THINKING - While I did not enjoy the snow, a 3-day week was pretty nice! Two days on, two days off, and one day on is a doable schedule! Our surprise mini-break has an unfortunate turn--no break off school until Spring Break in April...ugh! It will be a long two months!
WANTING - There is a new workout studio opening close to me called Pure Barre. Has anyone heard of this? What do you think? As a former ballet dancer, I'm intrigued. :)
NEEDING - Be forewarned...here comes a whine...I really need my last formal observation to be completed. Not so I can back off on my teaching at all...but you know what kind of stress that leaves hanging over your head. Will you be defined as Needs Improvement, Proficient, or Exemplary?? I gotta know!
2 TRUTHS AND A FIB - What do you think? What is the truth? What is a fib?
1. True - My original career plan was to be an entertainment journalist! In college, I wanted to report on the stars in Hollywood...then there was a stop in law land...and finally after graduation I caught the teaching bug.
2. False - I don't think all of the running time of my entire life would equal a marathon! I'm still on my weight loss journey-56 pounds lost now-but I'm not that intense! I did just do my first 5K last weekend...I walked it and it took me under an hour! But this time last year, I wouldn't have dreamed of doing that!
3. True - I teach at the elementary school I attended! It is fun to see the children of my classmates now starting at the school. I also feel committed to keep up the strong academic tradition of the community that I grew up in for a new generation of students.