01 December 2012
I can't believe it is already the beginning of another month. So now to join up with Currently from...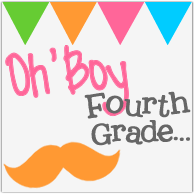 So here goes my Currently for the month...

As I write this, there is a fabulous game going on...SEC Championship...Georgia vs. Alabama...
I tend to get a little physical during a football game if I don't have papers to grade while I'm watching...my laptop has gotten thrown to the side once for some celebration.
My principal came into observe me this week. It is so funny how the demeanor of students change when the principal walks in the room. My students sat up straighter and got quieter...but were so on their game! We showed off using our Mimeo Board and totally impressed her by finding equivalent fractions by multiplying. It was a short observation but all in all a fabulous observation!
My Random Act of Kindness this week was for one of my students. End of the month can be tight for some of my families. This month was particularly tight for one student...he had many charges on his lunch account...no breakfast...snack of a long pretzel stick from me...but still hungry. I asked if he had anything from lunch he could nibble...he said he had a doughnut...but come to find out that one doughnut was his WHOLE lunch! No way could I let that be his lunch...so I went to my purse where I happened to have two dollar bills (a rarity!) and slipped it to him. He got to have a full lunch and was a much happier camper for the rest of the day.
I have other Random Acts of Kindness planned...and I can't wait to see what the other Currently linkers have planned too!