02 March 2013
Wow! Where did February go? I can't believe it is already time again for another round of Currently with...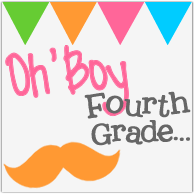 Time flies when you are having fun, right? Or you are looking down the barrel of state testing? But, anyway let's look at what is Currently going on with me.
Listening

- I need background noise when I work...Saved by the Bell with good old Zack Morris was the best option cause Downtown Abbey just takes too much concentration!

Loving

- Parent-teacher conferences are done for the year! Whew! Even though I had great things to report about (most) of my students...it is still just an exhausting process.

Thinking

- State testing is almost here! I have so much left to teach...and like sands through the hourglass...time is almost up! During the time we have left, we have two days off and Spring Break. Can you tell I'm starting to panic?? Anyone have a couple extra school days they could spare me?

Wanting

- I need a good idea for a cute St. Patrick's Day R.A.K. Maybe something like "I'm lucky to have you..." notes. I would love to hear if you have better idea!

Needing

- Our social studies textbook leaves something left to be desired. It is definitely not written in a way to make the topics we study interesting...and definitely does not support all the content that is part of the curriculum. I have tried using it with extra support materials. I have tried using materials from certain websites. But what I found last year works the best is writing my own textbook, so it is all in one place. But this time last year I had a student teacher, and we worked to compile materials together for her. So my Constitution unit text is not written yet...so I'm working on it!

Like, Love, Hate

(with the first letter of my first name) - Did you know there are few helpful words that begin with the letter J? Try it! It definitely takes some brain power (and a really good thesaurus!)

Jotters

- otherwise know as pens or school supplies. Just got in an order of refill pens and gluesticks and picked up a couple extra fun things.

Jubilee

- I love when we can have fun while learning...like singing the Preamble to the Constitution or playing paper football to experiment with forces.

Jaws

- I am using this as a synonym for snack. Snack is becoming such an issue I am about ready to outlaw it! There is food trading, begging for food, getting up in the middle of instruction to throw it away. And have your students gotten into Takis? Those cylinder-shaped corn chips with the hot powder?? The way the students eat them is so unsanitary...licking fingers and touching stuff...ewww! I am so over it!
So this is Currently what is up with me...what is Currently happening with you???