01 January 2014
Yes it has been a long while...and I'm feeling so bad that I haven't been able to blog for way too long! But part of my resolutions is to get on here more...no excuses.
So a great way to get back into the swing is with Currently from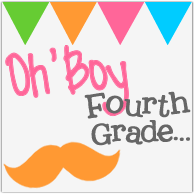 So here is the first Currently for 2014...
Listening - I never watch Dance Moms, but nothing like a little drama to start a new year!
Loving - Free time! I got my grades done, so I get to enjoy a little free time and relaxation time...yeah!
Thinking - Even though I'm trying to relax...the lessons plans I need to write are in the back of my mind.
Wanting - I've found so many cute vinyl projects on Pinterest...and I want to do one or two! I am narrowing down my choices, will make, and show you!
Needing - Get this! Good news - I have lost 50 pounds! Bad news - I have a major problem that my pants are falling off me...a good problem...but still a major problem.
Memory & Tradition -
Every year we decorate cut sugar cookies as a family on Christmas Eve. My dad makes the dough from scratch and is the roller and cutter. My sister and I would decorate with sugars. Sometimes my mom joins us but many time she is finishing gift wrapping. We had another decorator old enough to be added to the group this year...
my 2-year-old nephew Colt!
He loved decorating with the sugars...though much ended up in his mouth rather than the cookies! He loved to eat his cookies just like his best bud Cookie Monster.
Until next time, have a great start to a new year!