16 May 2012
Today marks Six...count 'em...6 school days until summer break. I have had a whopper of a year, but I got back test scores for my class, and they were surprisingly much better than I expected. So now I feel that I can end this year on a good note and start thinking about...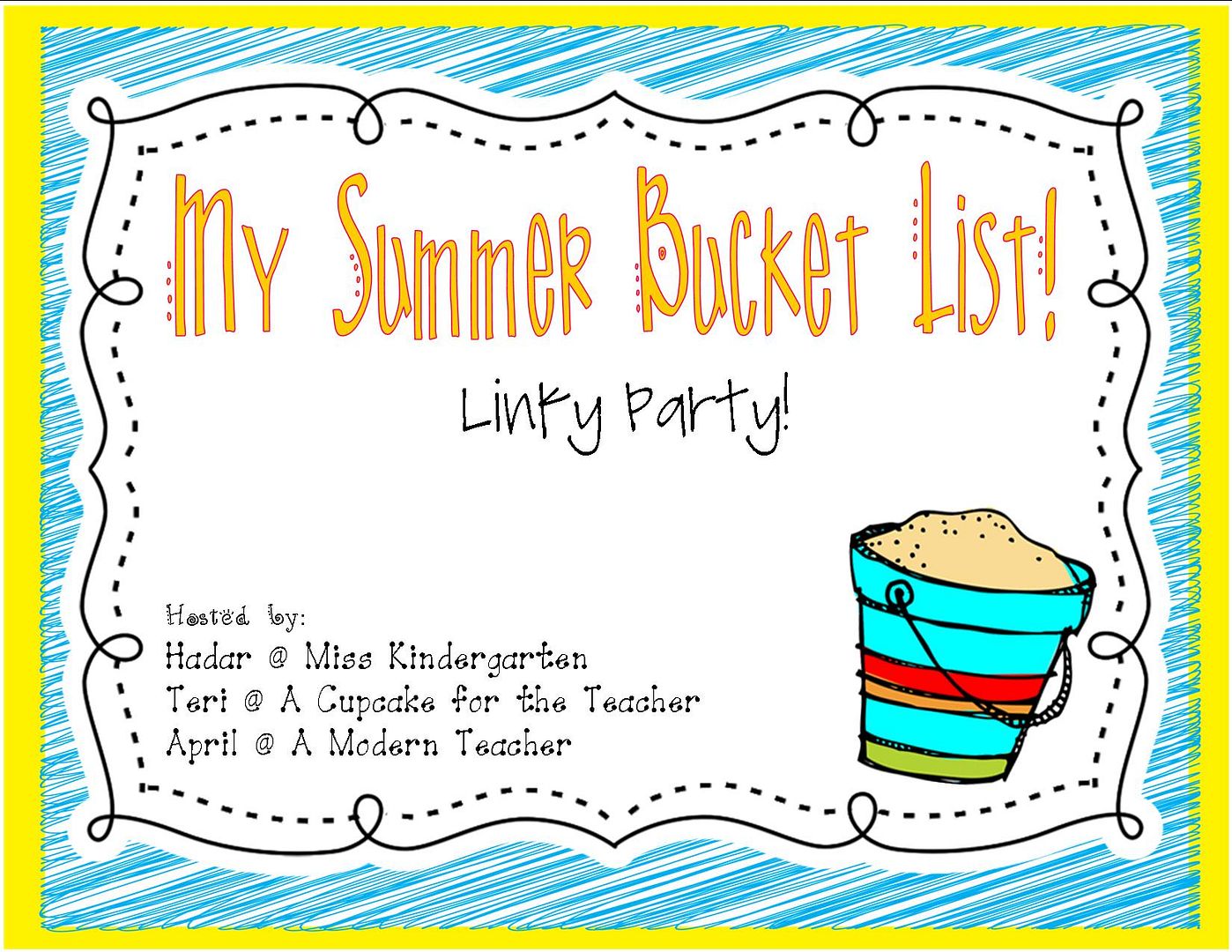 I'm joining
April
,
Hadar
, and
Teri
to share what I want to get done this summer!
I have SO, SO much I want to accomplish this summer. Being me, I had already started a bucket list on paper and unfortunately already lost it! So since I work better electronically, here we go...
School...
I have been greatly inspired by Ladybug's Teacher Files's C.R.A.F.T. Board materials...so I want to try The Daily Five and The CAFE Book: Engaging All Students in Daily Literary Assessment and Instructionor CRAFT with my students. This means first reading the books then deciding how I will adapt these ideas into my classroom.
I am working to help develop an elementary school online campus for my school system. I will be creating 40 lessons for the first quarter of fifth grade.
I am also working on finishing my gifted certification...I will be done by the time school starts!
My class this year has been rough on my classroom library...so I have to do some reorganizing! As I reorganize, I am going to scan in books into Booksource's Classroom Organizer.
I have two workshops to attend...1. Implementing the Math Common Core and 2. Textbook Training for our new science adoption.
I am also going to be creating more for my TeachersPayTeachers and Teacher's Notebook stores. I also have a couple projects I want to list on Etsy too!
I have some seen some materials that I want to adapt for Greek and Latin Roots word work. Speaking of Greek, I want to develop a unit for Greek myths to start out the year.
Outside of school...
Go to the gym at least 5 days a week!
Planning a baby shower for one of my best friends...just have to pry the baby's gender out of her! :)
Finding the perfect rug for my family room and mirror for foyer.
I have a bunch of Pinterest ideas that I want to try...so many I'm not sure where I want to start!
I want to break out my brand-new sewing machine...and conquer my fear of sewing with it!
How far away are you from summer break? What do you want to get done on your summer break?