02 September 2013
Oh my goodness!!! Back to School has really kicked my behind this year! I do have excuses why...and I will share a couple a little later! :P
But first, I am glad to get back on a Currently...from the fabu Farley at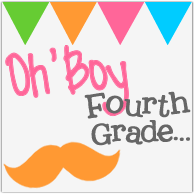 (love the chalkboard theme this month Farley!)
drum roll please...
Since we start school in August

(on August 7th this year!)

, Labor Day is always a milestone of surviving Back to School. And even though I have the day off, what time did my eyes pop open this morning...5:00 a.m.! I despise my internal alarm clock...it always works on the mornings I can sleep in and never on the ones that I forget to set that actual alarm.
So, since I was up anyway...and I found a Law and Order Criminal: Intent marathon...I decided it was time to get the ball rolling on my to-do list which at the top is finishing up my beginning of the year data.
(due on Friday...I have been late turning in everything else this year...I want this in on time!)
With 30 students...and 33 for some subjects, everything takes so much longer to do! It took the whole month to do IRIs

(with the help of another teacher)

and last night I finished up staging writing pieces, so now just math problem solving to stage. Then comes the super fun task of trying to finish my goals.
But is my brain on all that data and goal stuff...no way!!

(As you can tell since I'm writing this rather than actually doing my work!)

I am really desiring to get my hands on some paper and letting my creativity ooze. I am having to resort to sneaking in some digital creating...like treats for the Senior class football players and cheerleaders that my hairdresser is giving away at a dinner she is throwing. Want a little peaky-poo...oh all right!
Don't worry this is not all of the treat...I will post pics when I'm all finished!
But my big goals for the upcoming month

(after the data is done)

are really kind of simple...
1. So far I have lost 22.6 pounds since June 20th...I can't wait to get that number to 25...and want that number to really be at 30 by the end of the month.
(By the way...why do tasks such as staging writing make you crave chocolate????)
Weight loss has always been super extremely difficult for me...but I've enlisted my doctor this time, and she has given me some really helpful suggestions that are making it a bit easier this time!
2. Keeping my desktop clean...a messy desk is a sign of a genius mind right??? I am the worst role model of keeping your desk clean...I am a natural paper stacker, and this year the papers keep coming and coming to the point where they seem to be getting cozy and creating baby papers! I clean up and two minutes later...more! I have always had an organized chaos, but this year I can't find a single thing! I have gone into a major panics as I have had to dig through the mess trying to find the copies I need during a lesson. So not good...and I am so glad that this hasn't happened during my two observations by assistant principal!
3. Finally, I loved doing the Random Acts of Kindness with my class last year. I am planning on getting them started with my class this year...and since I have a pretty sweet group this year, I know that they will enjoy it! You can see how I introduced this last year to my students right here. I will pretty much do this the same way except there is no Georgia day of kindness this year...but that won't stop us! :)
Oh it is good to be back! And I guess I had a lot to say...I hope you have had (or will have) an excellent start to the new school year! Enjoy your time with your new babies!