03 October 2012
Oh my goodness! No way it is already October! This means it is time to link up to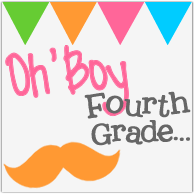 for another month of Currently! So here goes mine...
I am SO loving my class this year! I am loaded with gifted students this year...13 out of 28! They are sweet as can be...and VERY eager to learn! So eager in fact, I am a bit behind on my school system's instruction calendar...but how can you deny students' desire to gain a deeper understanding! I am having difficulty doing so! (Holy exclamation points Batman...can you tell me class excites me???)
I would prove to you my need for a magic desk fairy...but the magic desk fairy is so necessary that I am embarrassed and choose to be in denial instead. Just imagine the Alps...substitute the snow for papers...and now you have a good idea of what I'm dealing with! But with a furlough day coming up and not a lot of free time, the Alps will be quickly turning into the Himalayas in no time!
Right now in my classroom, I am reading aloud Percy Jackson and the Lightning Thief. Unlike previous years, before starting Percy Jackson, we prepared by reading many greek myths before I started this read aloud. I am loving this year how my students "get" all the references in the book. Fabulous...you should hear the connections we are making!