15 October 2012
Thanks to sweet Laura at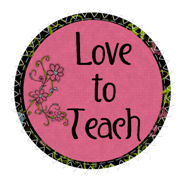 I've been boo'ed!
Here's how to play. Choose a fellow blogger that has MORE followers, another that has about the SAME number of followers, and last, someone that has LESS followers.
Lastly, leave them some love by offering them a goody from your store as their "treat."
Let me just say it is so hard to pick just three blogs to appreciate! I get so many great ideas from so many of you bloggers out there that I wish I could boo you all!
For the blogger that has more followers than I do...
I am always excited to see Kristen's blog posts in my inbox because I know there is a new great idea coming my way...and it is usually cute and colorful too!
For a blogger that has about the same followers as I do...
1. I love the name of her blog...because who doesn't want to be a super teacher??? (Well maybe if I could be the princess teacher, I would be pretty happy too!)
2. She has some totally awesome and cute ideas!
And, to the blogger(s) that have less followers than I do...

They have 2 bloggers for the price of 1...which means twice as many ideas! Go follow Emily & Antoinette!
Let me know what "treat" you want ladies...check out my store, send me a message, and I will send it your way!