01 January 2013
Happy New Year!
I hope you have had a happy and peaceful holidays! I did! I got a load of work done and created lots! But more about those later because now it is time for Currently from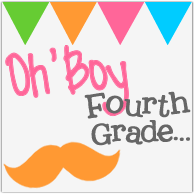 Listening--
Boy Meets World...love starting off my morning with these reruns on days off. And did you hear that a sequel Girl Meets World is in the works...with Cory and Topanga...OMG! Be still my teenage heart!
Loving--
I got a new printer...I was about to throw my old one at the wall...but my new one is fast and fabulous! I also got a personal laminator! Funny thing is I am already being choosy about what I laminate...
Thinking--
I have always been a planner. But for school I usually plan ahead and create for about a week ahead at a time. Over the break though, I planned ahead a math unit and a social studies unit! Wow...so refreshing to know where I'm going and when exactly I'm going to get there! Feels good!
Wanting--
I have been hard at work on a great new math project! And I went all the way with this one!
My lovely editor (my mom) is taking a look at it, but I hope to share it later this week!
Needing--
I have been on such a roll these past two weeks that I would love some more time off to get more stuff done! And play a little more too! :)
O.L.W. (One Little Word)--
My O.L.W. is Enjoy! I often don't take enough time to stop and smell the roses. I need to enjoy more. Instead of having my mind on all the other things I have to do or have to teach, I need to stop and enjoy each and every moment!
I hope you take the time to enjoy the blessings of a new year! I know I will!